In April 2015 our company SIVRIS BROS submitted to the Municipality of Agrinio the items of equipment for which he became a contractor following a public tender organized by the municipality of Agrinio on September 19, 2013 for the "SUPPLY OF MOBILE EQUIPMENT FOR FUNCTIONING PLANTS 2nd G.E.N. N. ETOLOAKARNANIAS AND SMA AMFILOXIA".
More specifically, they were delivered:
one (1) new BOMAG Refuse Compactor, type BC 672 RB-4.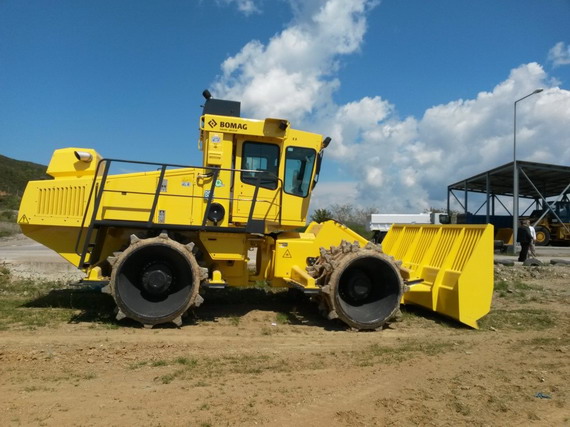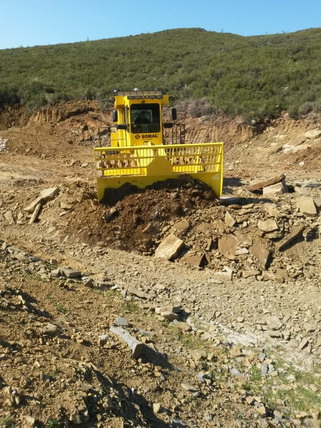 Photographic material from the delivery and trial operation of the BOMAG Waste compactor at the landfill site of 2nd G.E.N. N. Of Aitoloakarnania

The BOMAG Refuse Compactor of famous and well-known German factory BOMAG is a special high-pressure compactor that fully covers the needs for landfill of waste.

It is suitable for all compression and propulsion-waste requirements.

The machine is suitably equipped to ensure its unhindered operation under the most adverse conditions throughout the year.
One (1) transport truck of the press-containers (24 m3), by ΜΑΝ factory, type TGS 41.400 8x4 BB, with Hook-Lift by HYVA factory, type 26-65-S and
Two (2) press-containers (24m3), by factory HUSMANN, type SPB 24 SEN-E.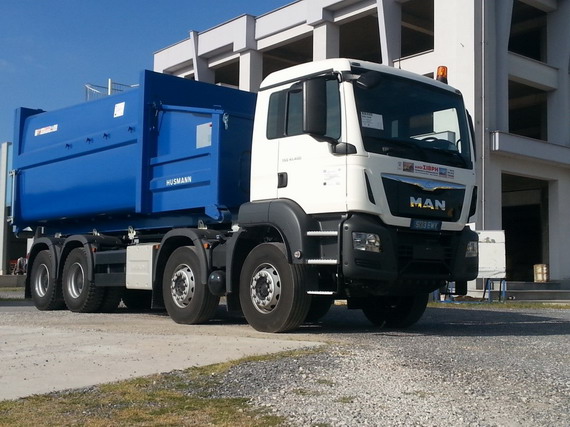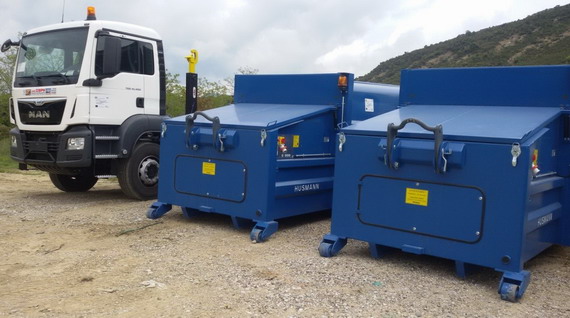 photographic material from the loading and delivery of the MAN truck with HYVA lifting hook system and HUSMANN self-compacting closed containers
Below you see photos from the delivery of the equipment: